Tuition, Uniform, Weapons, and Testing Fees
High quality martial arts training at Na's Kung Fu Academy is among the most affordable in Orange County. Costs of attending regular classes include tuition, purchase of uniform and weapons, and testing fees. Private lessons are also available by arrangement for $60/hour.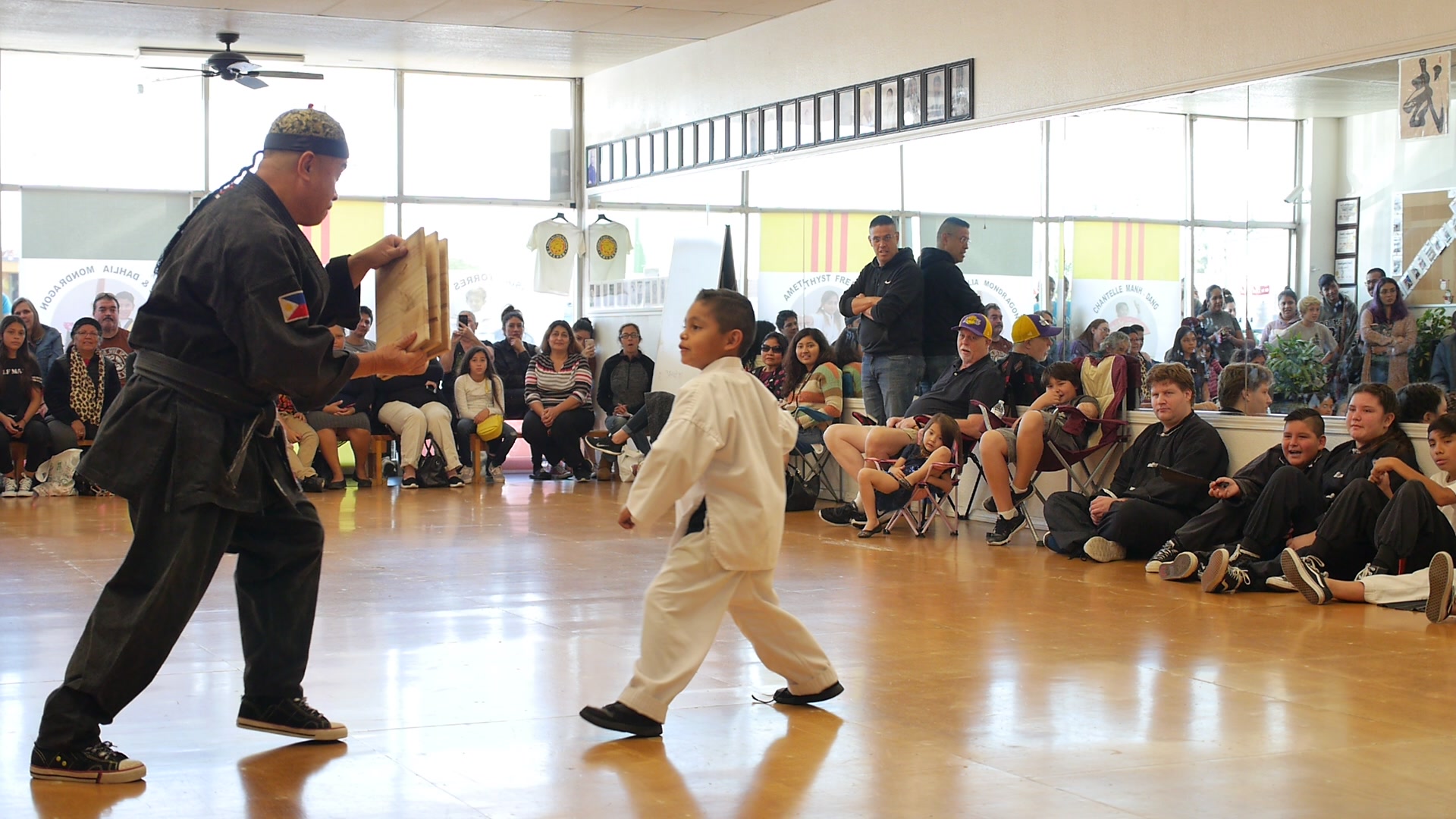 Tuition
Tuition for Beginning and Advanced Kung Fu classes is due monthly. Tuition is hugely discounted if paid three or six months in advance. Tuition for Tai Chi classes must be paid in advance every three or six months. We otherwise have no contracts. We accept cash or check.
Class
Monthly
3 Months
6 Months
Beginning
$180
$360
$600
Advanced
$200
$400
$700
Tai Chi
---
$720
$1440
Uniform and Weapons
For a limited time, new Kung Fu students and Tai Chi students receive a free basic uniform with their first tuition payment. Additional basic ($40) and premium uniforms are available for purchase. All students are required to wear a uniform.
Currently, students enrolled in Advanced Kung Fu or Tai Chi classes may attend the Weaponry Class tuition-free. However, they may need to pay a $20 fee to purchase the weapon.
Kung Fu Promotion Tests
Na's Kung Fu Academy uses a Judo-style belt system for encouraging achievement in Kung Fu, issuing colored belts to recognize increasing ranks of mastery, from white to black. Grandmaster Na constantly assesses each student to decide whether to invite the student to perform in the next quarterly Promotion Test, which provides an opportunity to qualify for a higher rank. Promotions to degrees at and above first-degree Black Belt are certified by The Korean Kung-Fu (Martial) Federation. Black Belt exams are only offered in December.
Currently, we charge $50 to be evaluated in a Promotion Test for ranks below Black Belt. The fee covers the expenses of judges, testing materials, new belts, and certificates. Choreographing a ceremony requires extensive coordination, and so we kindly request candidates to RSVP to a testing invitation and to pay their fees by the posted deadline, usually two weeks before the examination.
We do not offer a belt ranking system for Tai Chi practitioners.